Snow Day, The OT Way: 3 Fun Indoor Activities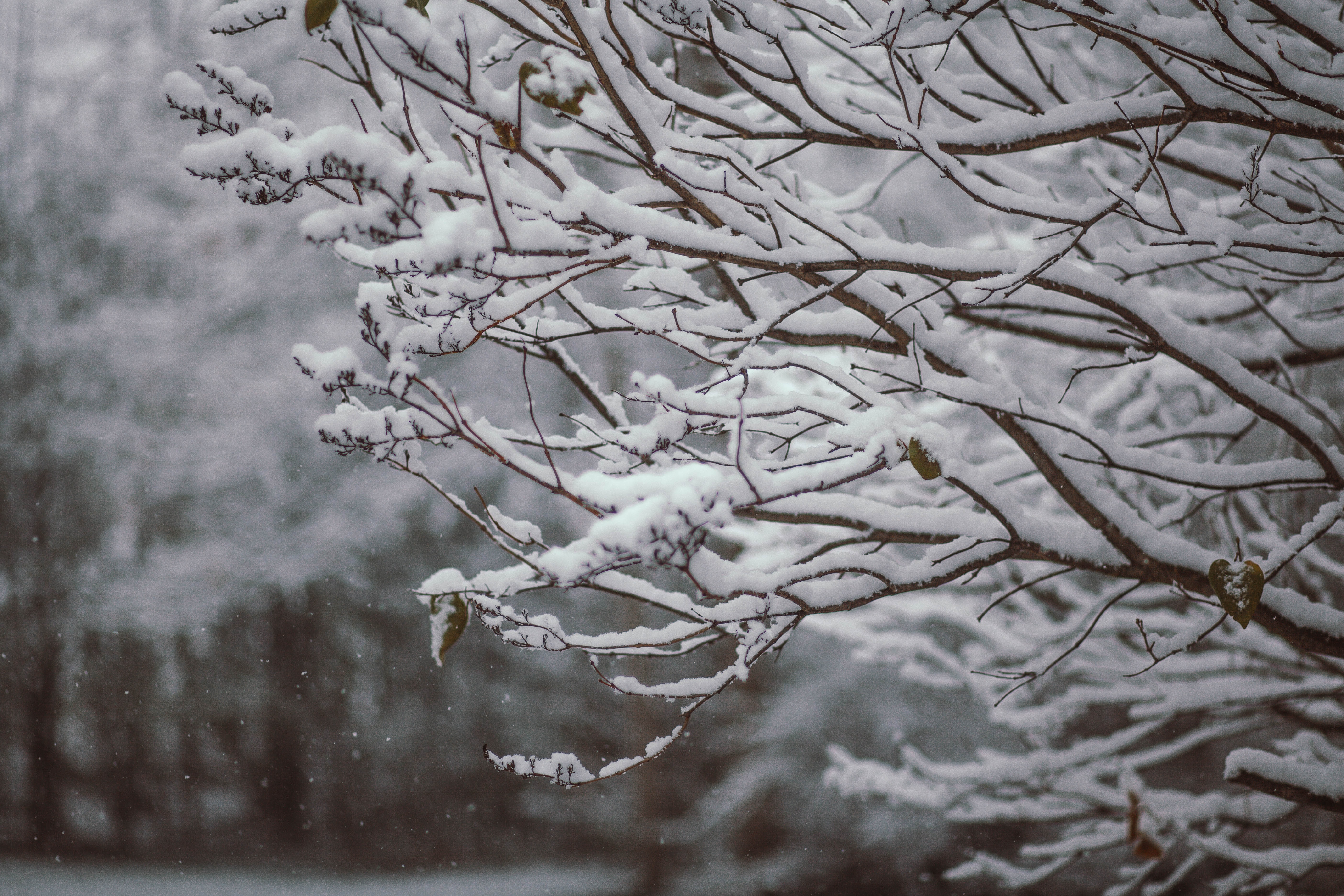 Are you seeking fun indoor activities during this cold winter season for your child? Here are three ideas for an indoor snow day from an occupational therapy (OT) perspective:

1. The Floor is Lava
During my telehealth sessions I love to coach parents on how to set up materials in their environment to facilitate gross motor skills, involving the movements of the large muscles of the arms, legs, and torso, and improving balance, and coordination. This can be done by simply placing three pillows, chair cushions, or couch cushions on the floor. For more of a challenge, increase the space between pillows or cushions approximately one foot apart, and for less of a challenge separate them only a few inches apart, depending on desired skill level, to achieve the "just-right-challenge" – neither too easy nor too difficult to ensure proper growth and development. Do not forget to supervise to guard your child's safety. You can place a toy at one end with its matching target at the other (examples include puzzle pieces, shapes, blocks, Legos, or crayons), encouraging your learner to walk across the obstacle course in between sets without touching the floor and carrying the toy to and from the target.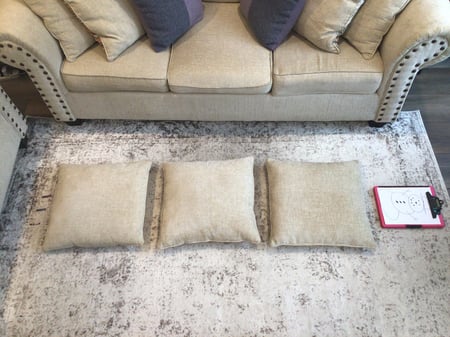 2. Snowy Sensory Bin

Grab a large bowl and head outside to fill it up with snow! It's a free, quick, and easy sensory bin. Next, try adding an empty plastic cup and spoon to practice scooping and bilateral coordination (using both hands together), a pair of kitchen tongs to facilitate fine motor skills, as well as some small objects to play "hide and seek" with such as Legos, erasers, beads, or even spare change to target visual motor skills. The possibilities are endless! With a creative lens, grabbing everyday household items to add to your snow, will help to facilitate sensory processing (tactile, visual, and proprioceptive sensory systems). If the cold snow is too much for your child, have a pair of winter gloves handy to aid in reducing frustration or in preventing an adverse reaction.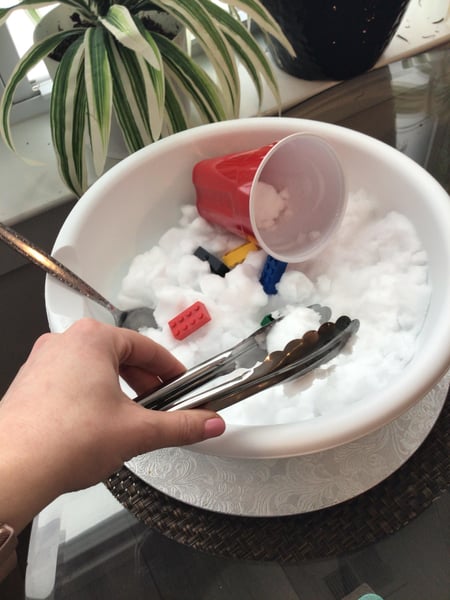 3. Yoga

Time to break out your yoga mat if available, but if you do not have one, no problem! Yoga can be done in any small space indoors on any soft surface such as a blanket, towel, or carpet. Your child should wear non-skid socks or remain barefoot to ensure safety and reduce slipping. Yoga has so many benefits including mindfulness, self-regulation, deep breathing, stretching, digestion, balance, coordination, and core strengthening. There are many resources for yoga such as Cosmic Kids Yoga that are interactive and great for following directions. You can work on social skills such as parallel play by joining your child or getting the whole family involved (parents, siblings, pets).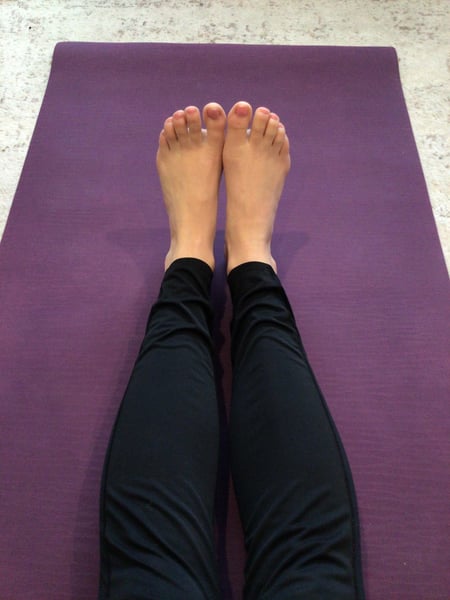 On a personal note, I am an Aunt of one nice and five nephews in a family full of teacher educators. My sisters and their husbands all love taking their little ones outdoors for walking, hiking, sledding, biking, swimming, playing on the playground, and sports including field hockey, soccer, tee-ball, and lacrosse. Due to this cold winter, they reached out to me asking for ideas on ways to keep active indoors when the weather is not cooperating. Naturally, I provided them with some of the awesome resources I have been using in OT sessions with my clients ranging from ages 1.5-12 years old. These 3 activities including The Floor is Lava, Snowy Sensory Bin, and Yoga are all age appropriate for all levels and abilities and great for carryover of skill development in the home setting.
Featured Photo by Maddy Baker on Unsplash
Author
Maureen Gill, MOT, OTR/L | Pediatric Occupational Therapist
Maureen Gill is a pediatric occupational therapist. She has a Bachelor of Science and Art from William Paterson University of New Jersey where she double-majored in Public Health and Psychology as well as a Master of Occupational Therapy degree from Messiah University in Pennsylvania. She has been part of the Sunny Days Sunshine Center team for over a year now and has assisted her clients and their families in navigating the many challenges of the pandemic, providing both in-person and telehealth-based services working primarily with children from the autistic community. Maureen's friends describe her as a warm-hearted, passionate, caring, productive and driven professional who strives to bring out the positive attitudes of those around her.
Call Today
1-866-557-8669
Office Hours
Mon-Fri 8:30 am - 7:30 pm
Sat-Sun 8:30 am - 3:00 pm
Contact Form