11 Tips for an Autism-Friendly Holiday Season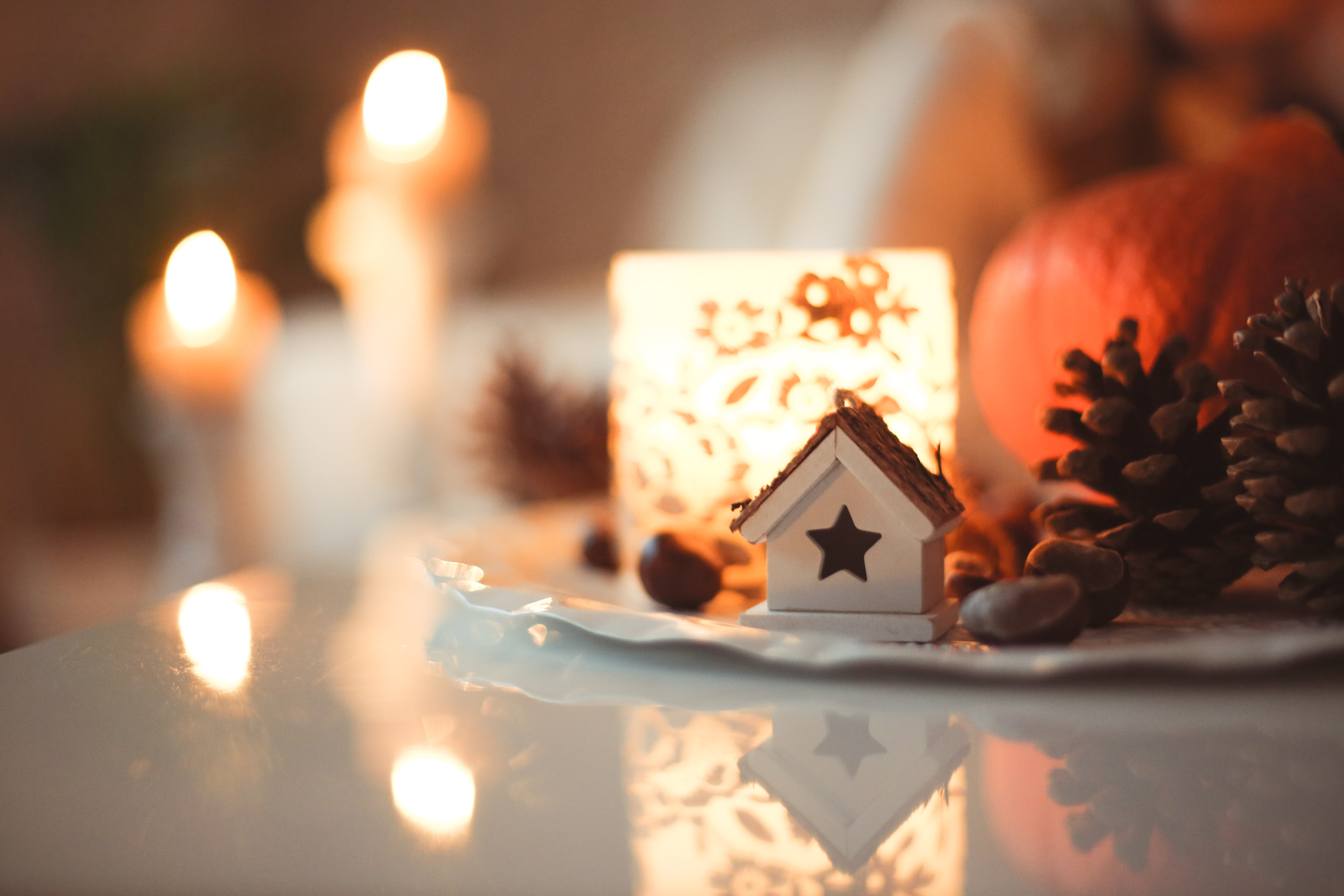 We all know that the holiday season is one of the busiest times of the year. With shopping, parties, baking, and decorating, there are so many ways to get ready for the season's celebrations. The season can be an overwhelming time for everyone, let alone children with autism or other sensory needs.
This holiday season, take time out to prepare your children for upcoming festivities and make the season more fun for the whole family.
11 Ways to Make the Holiday Season Easier for Your Child with Autism or Sensory Needs

1. Do your gift shopping early.
Holiday shopping at the last minute when stores are at their busiest may be stressful for anyone, but it is especially trying for a child who thrives on routine. It's best to plan out holiday shopping in a way that gradually exposes kids to the excitement of the season.
2. Help your child self-regulate.
Offering supports such as counting to 10, deep breathing, and hand squeezes will help your child stay calm in crowded shopping environments or family gatherings.
Having your child participate also helps! Printing a shopping list with photos and having them find the items on the shelf, handing the credit card to the cashier, or even helping bag groceries can help keep busy hands and brains occupied in stressful environments.
3. Consider your child's sensory needs when decorating your home.
Bright and flashing musical holiday decorations inside the house could be overwhelming for kids with autism or sensory processing challenges. Parents should think about their children and what works with their needs. Letting children with sensory processing issues pick out decorations can be a good way to help them become acclimated with how the decorations in their environment will look and sound.
4. Talk with your children about holiday visits.
Tell your child in advance about where you plan to visit for the holidays, even if you're only making short-term visits. Show photos of where they are going and who they will be seeing so they aren't surprised when they get there. Share the activities planned for a visit.
Talk to your friends or relatives who are hosting the visit to devise a plan for your child in case he or she needs a quiet space to go if there is a lot of noise. Find out if any pets will be present. Ask what types of foods will be served if your child has food sensitivities. This allows you to plan to take any necessary precautions or bring foods that are familiar to your child.
If your child has difficulty interacting with unfamiliar family members, offer a "safe" person (such as mom or dad) for your child in case he or she feels uncomfortable.
5. When traveling, bring essentials with you.
Packing your children's favorite toy, foods, pillow, or other small items will help them stay calm. If you know your children will need screen time at some point, bring an iPad or other portable device with you.
6. Practice receiving gifts.
Before exchanging presents with extended family or friends, practice how to be a good gift recipient. Try role playing games focused on taking turns opening presents and saying thank you. Reiterate your rule that all gifts are to be opened in the company of family.
7. Practice waiting.
Holiday gatherings involve a lot of waiting—waiting to eat a meal, waiting to open gifts, waiting for activities to begin. To help your children acclimate, give them something to do. For example, put them in charge of gathering all of the wrapping paper or passing out gifts to recipients.

8. Discuss holiday stress with the whole family.
Remind siblings that the holidays can be a stressful time for their brother or sister. That way, the whole family can work together to steer clear of any issues or have plans in place in case any arise.
When visiting extended family, it is always a great idea to prepare family members who may be unfamiliar with your child's needs. Phrases such as, "we are still learning....," and "we are still working on...," instead of explaining why something is done a specific way, are great conversation starters to help relatives understand your child. It is just as important for people to understand and accept your child as it is for your child to learn new skills.
9. Practice trying new foods.

The holidays are a great time for exposure to new smells and tastes! Depending on your child, it may not be the best time to add stress to the day. If you are trying to encourage your children to try new foods, pair new foods with items that they already enjoy. Encourage them to touch, smell, or even lick the new food in exchange for a food that they already like. Since the holidays are already stressful, we recommend consulting your pediatrician and/or feeding therapist before introducing new foods during a holiday meal.
10. Pass on events that will cause sensory overload for your child.
If visiting Santa at the mall or attending a bustling holiday party will be too much for your child, it is okay to say no and stay home. Alternatively, consider hiring a sitter if that is an accessible option for your family.
11. Stay calm.
Be an example of the positive behavior that you want your children to have throughout the holidays. Show your kids first-hand how to share with others, be relaxed, and have polite manners.
From all of us at Sunny Days Sunshine Center, we wish you and your family a warm and wonderful holiday season!
Photo by Sweta Meininger on Unsplash
Author
Sunny Days
Sunny Days is one of the nation's leading early intervention and autism services providers, serving children with developmental needs in New York, Oklahoma, California, New Jersey, Pennsylvania ,and Delaware. Founded in 1994, it currently has over 2,000 active practitioners. In the past two years, Sunny Days has provided well in excess of 1,000,000 individual sessions. Sunny Days was founded by two healthcare professionals — Joyce Salzberg, LCSW and Donna Maher, RN — whose passion for quality healthcare is core to its mission.
Call Today
1-866-557-8669
Office Hours
Mon-Fri 8:30 am - 7:30 pm
Sat-Sun 8:30 am - 3:00 pm
Contact Form