6 Halloween & Trick-or-Treating Tips for Children with Sensory Needs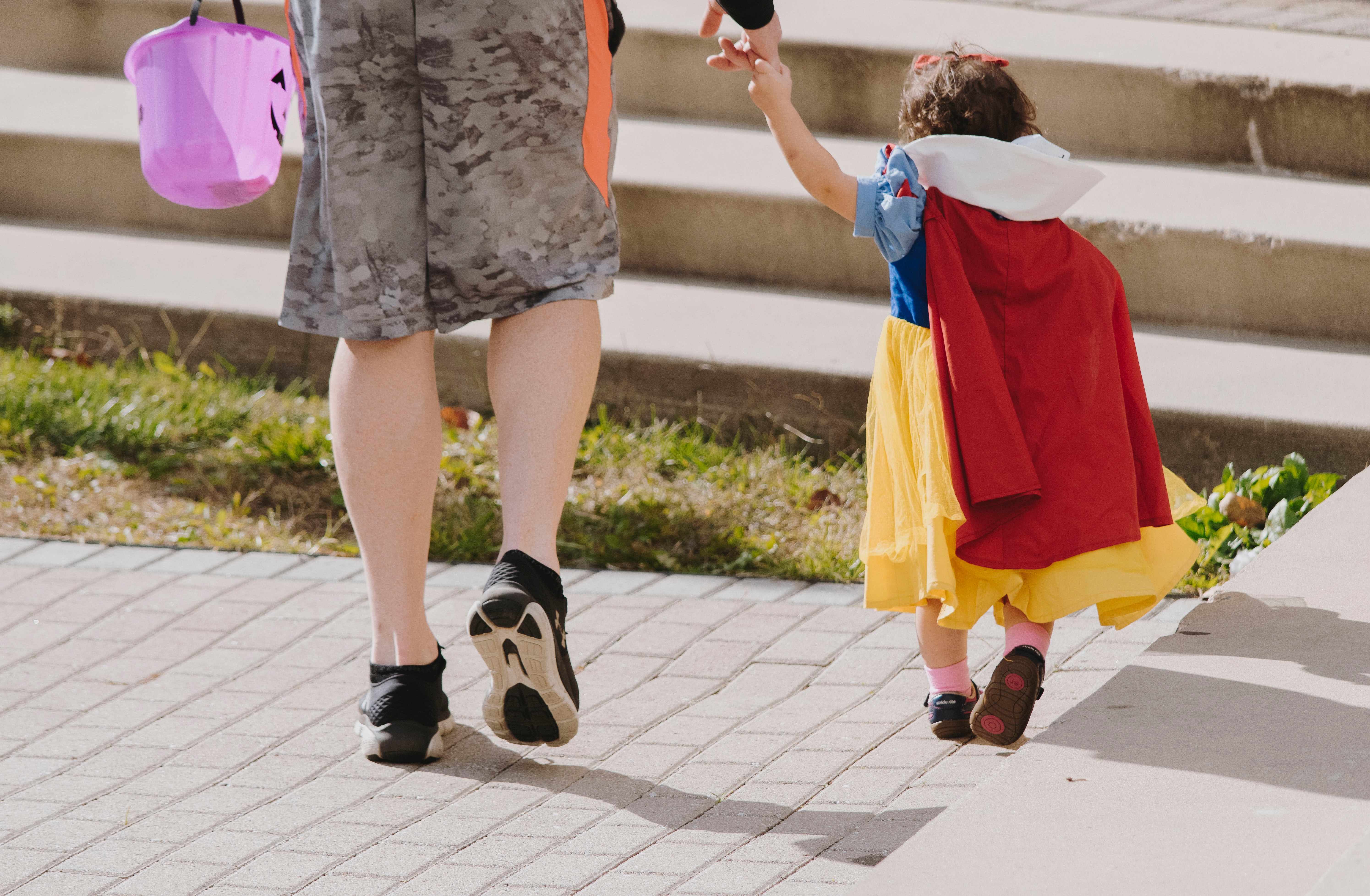 For most families, Halloween is a fun and exciting experience. However, for children on the autism spectrum, the excitement, sensory stimulation, and "scary" atmosphere can feel overwhelming. We're here to tell you that anyone can enjoy the festivities—as long as you prepare.
Tips to make Halloween fun for children with autism or sensory sensitivities:
Talk about the Halloween and trick-or-treating in advance.
Leading up to Halloween, begin talking about all the lights, masks, crowds, and costumes associated with the holiday. You want your child to know what to expect, but be careful not to focus on small details they may obsess over.
Watch online videos with your child on how trick-or-treating works and review what to say at the door. Typically, after knocking on a door and getting an answer, the next step is entering the home, so the concept of taking treats and leaving may be confusing.
Make sure your child understands that Halloween is different. To better help your child understand the concept of Halloween, start incorporating stories, books, songs, and even movies about the holiday into your routine. Ask your child how he or she feels about Halloween and what excites them. Be sure to build the excitement and fun over time so they are really amped up and looking forward to the holiday!
Get creative with costumes.
Children with sensory sensitivity may not enjoy wearing itchy or loose fitting costumes. Masks are a challenge too because they restrict breathing and vision. Face paint can be sticky and has an odor. A poorly planned costume can cause trouble, so let your child dress up in advance to test how the costume fits and determine if they are comfortable.
Remember, a little imagination can go a long way. You can make a fun and memorable costume for your child using their wardrobe and a few accessories. Do you own a green sweater and an orange headband? You have a Ninja Turtle costume! How about a soft skirt and a crown? Your child is transformed into a lovely princess.
See our sensory-friendly Halloween costume blog post for more ideas and tips for the perfect costume.
Do a trick-or-treating test run.
Practice trick-or-treating scenarios before Halloween arrives. After you and your child have tried on your Halloween outfits, do a test run around the neighborhood and show your child the trick-or-treating route in advance. Practice going to a friendly neighbor's house (you should inform the neighbor ahead of time so they understand your child's needs), knocking on the door, and receiving candy. This helps children familiarize themselves with the trick-or-treating process.
You can also start by role playing; have your child knock on the front door and practice trick-or-treating at home.
Find sensory-friendly Halloween events to attend.
Take a trip to the pumpkin patch! You can also search local event listings for sensory-friendly events geared toward children who prefer events with less noise.
Make Halloween a low-pressure night.
The whole family—including your child with sensory needs—will be able to relax and enjoy Halloween if you keep expectations flexible. Take the night block by block and one activity at a time.
Know when to stop.
If you choose to take your child out trick-or-treating or to a party, limit the duration and number of houses visited. Make sure you are in a neighborhood that is familiar to your child, and know when it is time to go home.

To trick-or-treat, or not?
If you are uncomfortable with taking your your child trick-or-treating, you can try other fall activities instead. Some children enjoy feeling the texture of skinless grapes or the inside of a pumpkin. Why not visit an orchard with your family and pick apples? You could also make a bonfire and roast pumpkin seeds in your backyard.
If your child would like to participate in trick-or-treating, but you don't think they would be comfortable going out, have them hand out candy instead. Often, children enjoy giving candy just as much as receiving it.
Your Sensory-Friendly Halloween Night Packing List:
If your child is sensitive to loud sounds, consider bringing earplugs to help protect against any loud surprises from trickster homeowners.
Bring anything else you know can help with your child's specific sensory needs, such as a favorite toy to fidget with or hold when over-stimulated. With some creativity, you may even be able to incorporate this object into the costume!
Plan to travel with another adult while trick-or-treating to help with unpredictable situations.


If your child is hesitant about Halloween, make a list of things your child feared but ended up really enjoying. Show that although trick-or-treating isn't part of the usual routine, it can be a positive and fun experience!
Photo by Haley Phelps on Unsplash
Author
Sunny Days
Sunny Days is one of the nation's leading early intervention and autism services providers, serving children with developmental needs in New York, Oklahoma, California, New Jersey, Pennsylvania ,and Delaware. Founded in 1994, it currently has over 2,000 active practitioners. In the past two years, Sunny Days has provided well in excess of 1,000,000 individual sessions. Sunny Days was founded by two healthcare professionals — Joyce Salzberg, LCSW and Donna Maher, RN — whose passion for quality healthcare is core to its mission.
Call Today
1-866-557-8669
Office Hours
Mon-Fri 8:30 am - 7:30 pm
Sat-Sun 8:30 am - 3:00 pm
Contact Form